Collaborators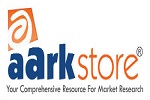 Aarkstore offers an online database service. It is an interactive platform that provides the user with unlimited and immediate access of market research reports to invaluable market data from across more than 100 industries and around 90 countries. It helps the user find answers to such key questions as: - What is the current market size for your product of interest globally and in different countries? - How are the markets divided into different product segments? - How are the overall market and different product segments growing? - How are the markets predicted to develop in the future? - What is the market potential between different countries and product segments? Aarkstore partners with Global Research and Data Services for Online Databases. We are partners with leading event organizers world-wide to market their conferences, events and seminar meetings and promote them through our extensive customer database and proactive marketing campaigns.
---
PlacidWay is a global business network which allows companies to expand their businesses elsewhere in the world by providing them with access to health-care providers and consumers from around the world. Thanks to our clear vision, commitment to the market and high business ethics, we have already become a leading player in the market which provides the most comprehensive resources available and enables healthcare consumers to connect with providers which offer affordable and high-quality services.
---
From Middle, East Tabeeby has emerged connecting people to healthcare providers. Since then we succeeded in raising the medical and health awareness among the population, taking the charge and we are in the pole position. Recently, Tabeeby has been developed into a modern format following a comprehensive upgrade to become the first unique and true Health Social that ensures easy, swift and fast access to thousands of doctors, medical entities & Medical events. Tabeeby has been featured as a media partner and created a recognition in hundreds of Health and medical events across the world, promoting their activities across our platforms to thousands of healthcare providers and millions of visitors. Acknowledging that the foremost valuable treasure in life is good health, Tabeeby uses state-of-the-art technology and up-to-date social media innovations to highlight the concept of prime health in our daily life.
---